Events Calendar
Here you can find upcoming public events with Child Rights Connect's Secretariat involvement. In addition, you can find updated information on the sessions and pre-sessions of the UN Committee on the Rights of the Child.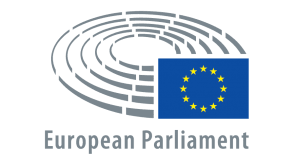 Celebrating 30 years of the Convention on the Rights of the Child
20 November, 2019 @ 2:30 pm

-

6:00 pm

CET
The European Parliament will organise a conference on 20 November to mark the 30th anniversary of the Convention on the Rights of the Child.
The conference will consider progress over the past three decades and reflect on the challenges that new generations face in a global and digital world.
It will be attended by Belgium's Queen Mathilde, Unicef Belgium's honorary president; together with David Sassoli, President of the European Parliament; and Ursula von der Leyen, President-elect of the European Commission.
The conference also commemorates the 60th anniversary of the United Nations General Assembly's Declaration of the Rights of the Child.
Delegates will discuss children's rights to live and thrive and their right to dream.
Protecting and promoting the rights of the child
The European Parliament is committed to protecting and promoting children's rights, not just in Europe, but all over the world.
Convention of the Rights of the Child
The Convention on the Rights of the Child  strives to ensure better implementation of children's rights worldwide. It has inspired the EU and its member states to change laws, policies and practices aimed at the protection and promotion of children's rights, independent of their nationality or residence status.
#EUforChildren