When was it created?
The first organisational Child Rights Connect Children's Advisory Team was created and began its activities in February 2020. The child advisors have chosen a mandate of either one or two years.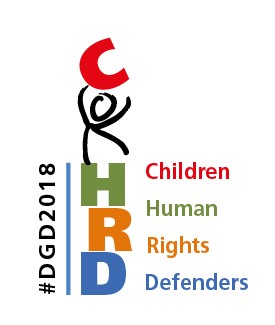 Child Rights Connect has created and supported Children's Advisory Teams in the past, and we have built on the experiences and lessons learned from outgoing child advisors!
For example, Child Rights Connect first supported a Children's Advisory Team of 21 child advisors to be at the core of its activities for the 2018 UN Committee on the Rights of the Child's Day of Discussion (DGD) on Protecting and Empowering Children as Human Rights Defenders. You can find out more here! It then supported a global Children's Advisory Team of 9 child advisors in the development of UNICEF's official child-friendly UN Convention on the Rights of the Child. You can find out more here!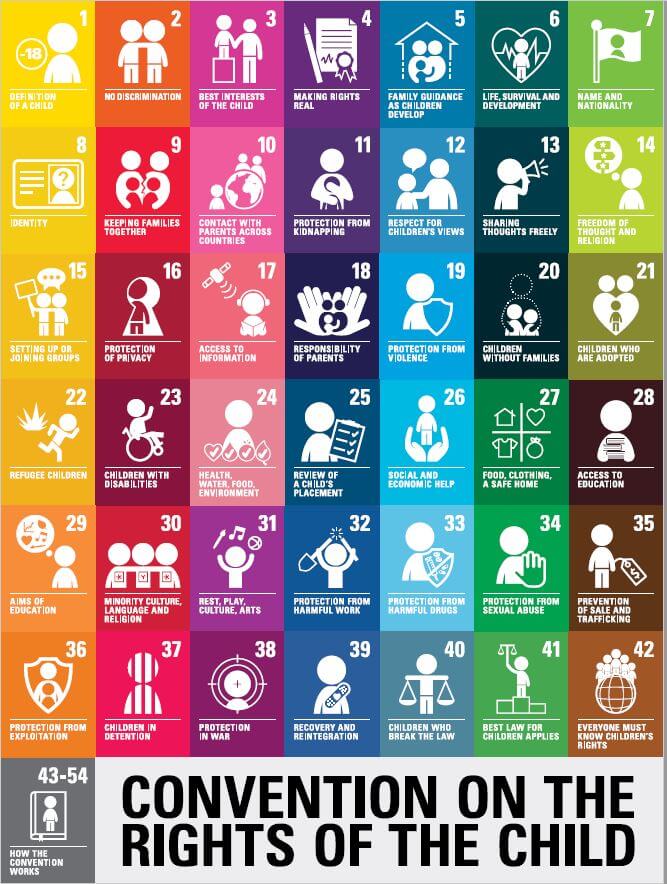 The 12 current child advisors created their individual profiles to get to know each other which they wish to share and can be found here – EN | FR | ES
We developed a child advisor selection process with our outgoing child advisors which you can read here- EN | FR | ES to ensure inclusivity, diversity and fairness. New child advisors will be selected every year.
Each child advisor has a supporting organisation – you can read the Terms of Reference for the supporting organisations here – EN | FR | ES
What activities are the child advisors taking forward? 
Some initiatives that the child advisors have taken forward so far in 2020, 2021 and 2022: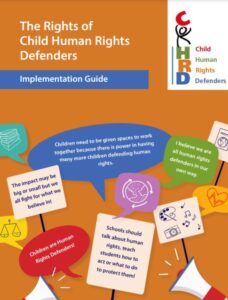 A child-friendly Guide on the rights of child human rights defenders plus lots of other resources for CHRDs! Access here!