Human Rights 75 Initiative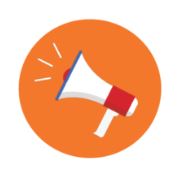 If you are a child, click here to learn more about the initiative and how to get involved:
To mark the 75 anniversary of the Universal Declaration of Human Rights, the UN Human Rights Office has launched a year-long initiative that will culminate in a high-level event in December 2023. It will announce global pledges and ideas for a new vision for the future of human rights. This new vision will be key to inform the Summit of the Future in 2024 and its outcomes.
The High Commissioner is strategically using the anniversary to mobilise political commitment and resources from States and the private sector around the strengthening of the OHCHR, in particular its field presence worldwide, including in relation to child rights expertise. It is therefore key that civil society supports the High Commissioner's advocacy and takes advantage of it to advance the child rights agenda at all levels.
As a child rights movement, we want to achieve:
→ Child rights mainstreaming, for children's rights to be integral part of all discussions
→ Meaningful child participation
Timeframe