Child Rights Connect and UPR info are delighted to announce the launch of "The UPR & Me: My Guide to Participating in the UPR"!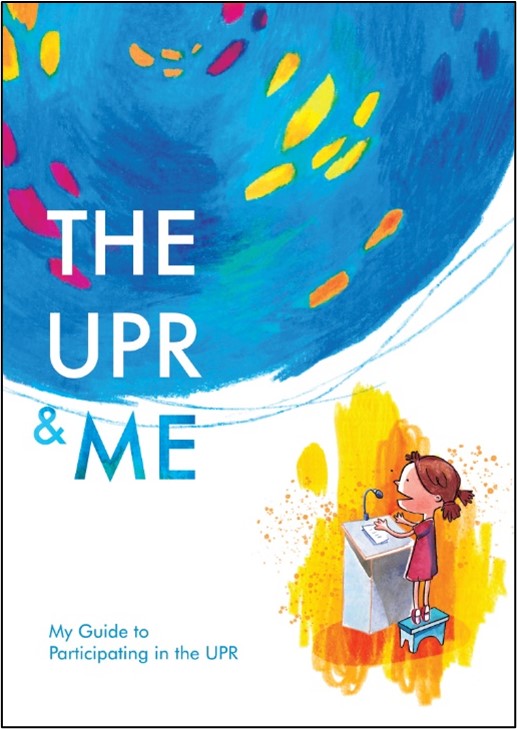 Whilst there are many good practice examples of children's participation in the Universal Periodic Review (UPR), the levels of engagement globally remain low and there is very little child-friendly, accessible information to ensure children can learn about and take part in the process. Child participation in the UPR is also almost entirely adult-led.
UPR info and Child Rights Connect have developed a child-friendly guide to the UPR to help raise awareness and understanding of the mechanism among children and to empower them to engage throughout the cycle.
The Guide has been informed by a children's consultation with over 140 children globally who took part in an online survey and small focus groups. Their inputs helped to shape the design and content of the Guide and child representatives from Bangladesh and Venezuela who took part in the consultation also presented during the launch of the Guide.
The launch event took place today, on Friday 11th December, as an opportunity for different stakeholders to come together to talk about why the Guide is important for children's participation at UN level, and how it can be used to advance children's engagement in the UPR so that they are able to act on the human rights issues most important to them.
After accessing the guide, please kindly fill in this feedback survey so we can get your views on the tool and learn about how you plan to use it!
For further information, please contact Emma from Child Rights Connect at grindulis@childrightsconnect.org or Laura Sinner from UPRinfo at l.sinner@upr-info.org.