Just weeks after a new global Children's Advisory Team was established at Child Rights Connect (an international network of children's organisations with a Secretariat based in Geneva), we faced a COVID-19 outbreak. Soon after, the 11 child advisors, based across all regions of the world, began adapting to a new Team and getting to know one another. They were mobilising and responding to a completely unexpected, unknown and rapidly evolving pandemic. This is a story of what happened next.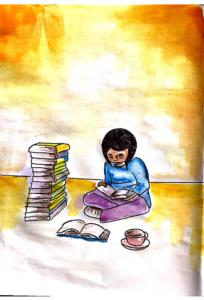 The challenges facing children during the pandemic
The Child Rights Connect child advisors set out to assess the challenges and issues facing children during the COVID-19 pandemic.
"Since no one can predict what will happen in the future, we are a little worried about what will happen to our regular education system... Beside this, we are constantly getting bad news about Corona which is making us mentally weak." Kathak, 16, Bangladesh

"I have found myself feeling quite anxious about the routine of going into the city centre (wearing masks, hand sanitiser stations and queuing up to get into shops) and being around large groups of people. Hopefully, this will change in the future." Savannah, 11, England

"For me personally, it has affected me socially, since I was not able to meet with any of my friends. Also, it has affected my education, because online school is no where near the level of proper education, in my opinion." Andreas, 16, Cyprus
The Team were forced to rethink their human rights defender activities to ensure they could reach children who might not have online access, to keep their work as inclusive and far-reaching as possible. The child advisors stressed that a pandemic is no exception to implementation of children's rights under the UN Convention on the Rights of the Child (CRC) and discussed how children are even more impacted by such a scenario due to their vulnerable and dependent status in society.
"I have been forced to rethink all the activities that would initially be face-to-face… to activities through a screen. This has undoubtedly left one sector of the population (the most vulnerable) out of the picture..." Alfonsina, 17, Uruguay

"Because of the pandemic I have not had the opportunity to talk to friends as we are too young to use certain social media's that we can communicate on." Savannah, 11, England

"The Covid-19 pandemic is no exception. Governments and decision-makers have the responsibility both ethically and legally (UNCRC articles 3, 12) to hear what children have to say and to use the valuable information they will have received to make decisions that are for the best interest of the child." Andreas, 16, Cyprus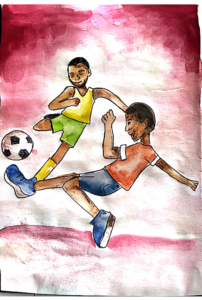 Who are the Child Rights Connect child advisors?
Child Rights Connect's Children's Advisory Team (CAT) is a new, permanent structure within the organisation. It is a global Team of child advisors that are empowered as human rights defenders to shape and take forward activities on children's rights, in line with our 2020-2024 Strategic Plan.
The Team decided to put together their profiles to get to know one another and to share externally (also available in French and Spanish).
The Child Rights Connect Secretariat is based in Geneva which enables it to connect the child advisors to different opportunities at the UN level, whilst utilising this international space as a platform to raise the voices and activities of the Team. The child advisors are empowered through Child Rights Connect as individuals, as a Team and among their peers and networks, creating the mobilisation of children globally and a growing movement of child human rights defenders.
"Our work here has been very good and essential. The CAT has shown us and made it possible for us to come up with several very important ideas to help the children, not only physically. This can completely change the context of the story." Carlos, 16, Brazil
How the child advisors responded to the pandemic
The child advisors came together through the support of Child Rights Connect via online platforms on a regular basis, to support one another, share their experiences and develop their ideas of how they may collectively respond to some of the COVID-19 challenges and issues raised.
They decided to create a storybook of positive narratives around children's experiences during the lockdown measures, to help spread positivity among children worldwide, including those in more vulnerable situations.
They also collected what they believed to be good practice examples of ways that theirs or other governments were responding to the pandemic for children, making recommendations to decision-makers on how they could improve their actions when facing a pandemic (also available in French and Spanish).
"It's our responsibility to enforce and apply the needed measures to slow down the virus. While we take care of ourselves, were taking care of each other. The CAT has come up with amazing ideas to support children around the world physically but also mentally.  Our mission is very inclusive and as a team we'll always make sure to be the voice of the children who are being spoken for." Rea, 16, Kosovo
What is the impact of the Children's Advisory Team and the child advisor's activities?
The child advisors have shared how being part of a global Team has enabled them to learn more about other countries and how children are experiencing the pandemic worldwide.
"I feel like I have learned a lot more about other countries especially from my fellow child advisor's views. CAT has been an amazing experience and I hope to have more." Hisaye, 16, Palau

"I have become even more interested in politics in areas I haven't been before (eg America, the Pacific) since I have joined the CAT.  It is a very valuable experience for me, to have the opportunity to cooperate with children from all around the world and with international organizations." Andreas, 16, Cyprus
The child advisors have made it clear that they feel children are carrying a heavy weight during the pandemic and want to mobilise to help other children. They have been sharing the resources they have created among their networks at the local and national levels.
Through their committed actions to spread their actions and voices among children and adults, they are empowering others to learn about children's rights and the CRC. And it is through the unique connection that Child Rights Connect can support between the Geneva UN human rights mechanisms and our Children's Advisory Team that we can gain global and growing positive impact on children's lives and their empowerment to create rights respecting societies.
"Being a member of the CAT has been an amazing experience for me so far. My friends were big supporters of the activities and the idea to function and do better during the pandemic. Everything changed for the better, children, teens and their parents are very interested on our team and always look forward to hear from me." Rea, 16, Kosovo

"I have shared these documents with children of different levels & the president forum of our organization National Children's Task Force (NCTF), through which the documents have reached the children of 64 districts of our country. Kathak, 16, Bangladesh

"…by disseminating this knowledge, we can guide international and global mechanisms on how to act or on which issues urgent action is most needed. On the other hand, I reiterate that, not only we must be listened, but we must be taken into account." Alfonsina, 17, Uruguay
This article was edited by the Children's Advisory Team and includes quotes directly from some of its advisors.
Learn more about the Children's Advisory Team
Want to learn more about Child Rights Connect and its activities? Visit their
For further information, please contact Emma Grindulis at grindulis@childrightsconnect.org