"How can we ensure that the DGD is not just a one-day show?"
This was the provocative question that Kate Gilmore, Deputy High Commissioner for Human Rights, asked the child advisors during a private meeting with them at the DGD.
The children's answer was as straightforward as the question: "we all have the responsibility to follow-up to the DGD as well as to put in place a mechanism to monitor and assess what will happen after the DGD. The DGD is just a start."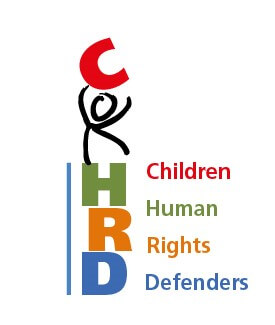 The theme of Child Human Rights Defenders was not just a one-day conference in Geneva during the 2018 Committee on the Rights of the Child Day of General Discussion (DGD), but an ambitious and long-term project of Child Rights Connect. We are seeking to promote a global movement for children human rights defenders. Such a movement will help to catalyse new, and strengthen existing, initiatives to empower and protect children as human rights defenders. It is also playing a vital and pioneering role to connect children human rights defenders across the world, and to many different activities at local, national, regional and international levels.
This page responds to the child advisors' call for a platform to monitor the follow-up. It showcases direct follow-up activities to the 2018 DGD as well as examples of the different ways in which the global movement for child human rights defenders is growing at different levels and in many different forms. We hope that these impact stories will inspire you to get involved and to learn more about the ways in which children can be protected and empowered as human rights defenders.
Do you have a DGD follow-up story you wish to share with us? Please send it to secretariat@childrightsconnect.org with the subject 'DGD follow-up'!